Luxury accommodation and gastronomy in Litomyšl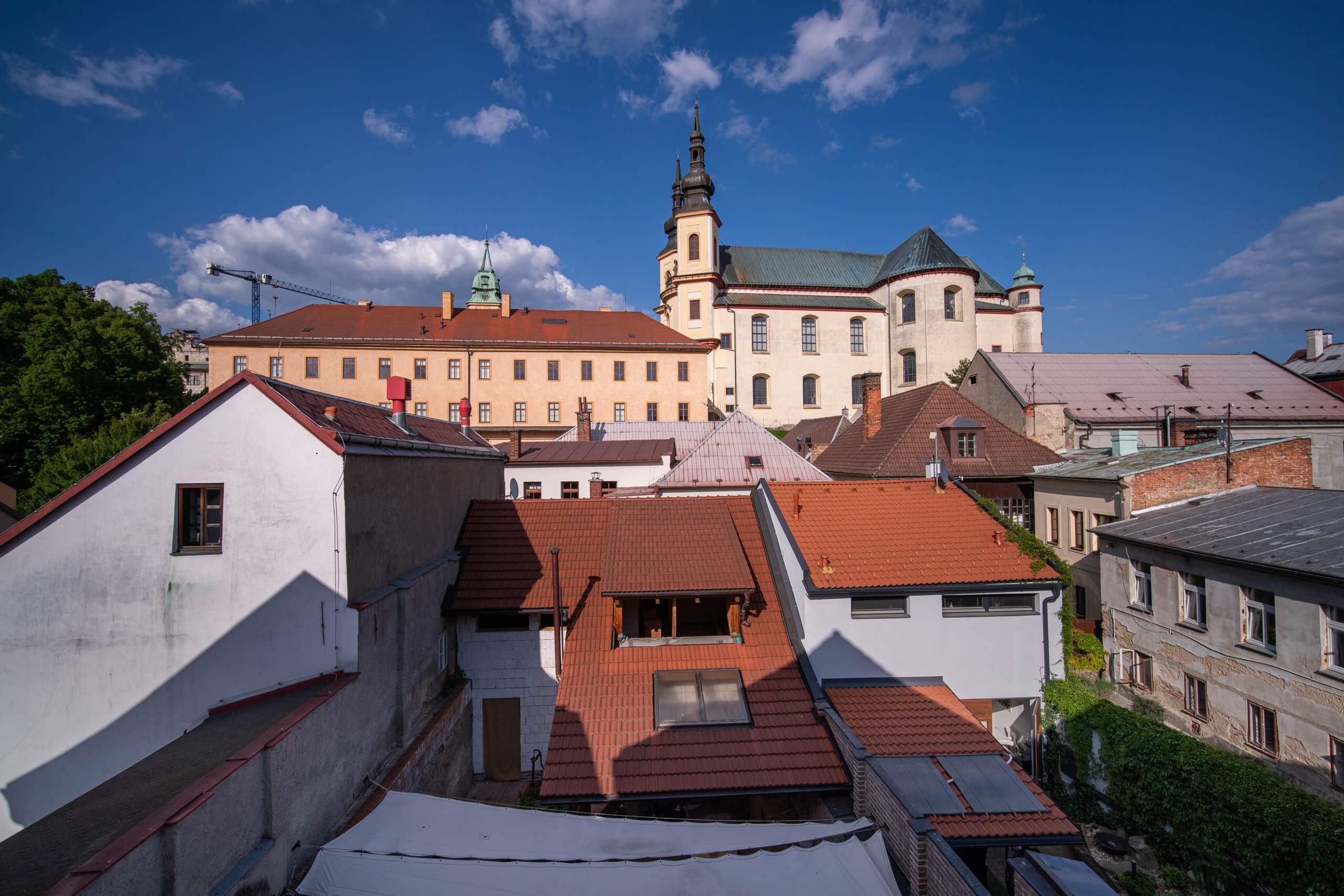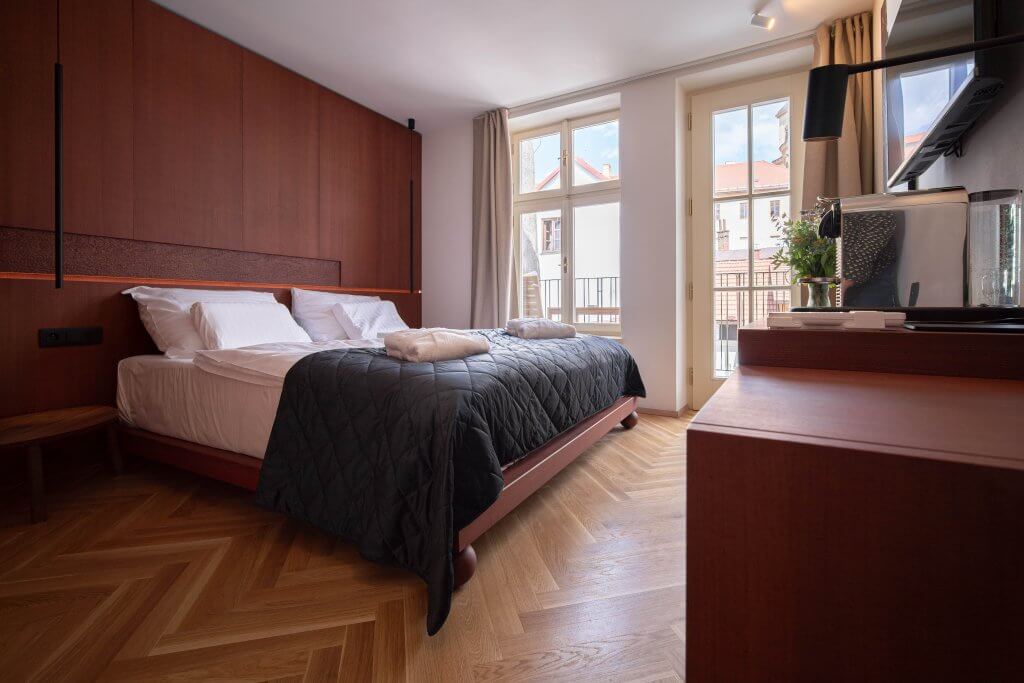 Wake up to Genius Loci
We will turn your stay in the city of muses into a real experience. With a high level of service, elegant surroundings and views of the Piarist Cathedral or Smetana Square in the very heart of Litomyšl, you will enjoy every moment.
You can choose from 5 standard rooms and 2 luxury rooms with sunny balcony with a view of the historical centre.
In the rooms, there are included standard equipment like Air-conditioning for summer days, fast Wi-Fi, safe for your valuables, minibar, TV and coffee machine with roasted coffee from Litomyšl.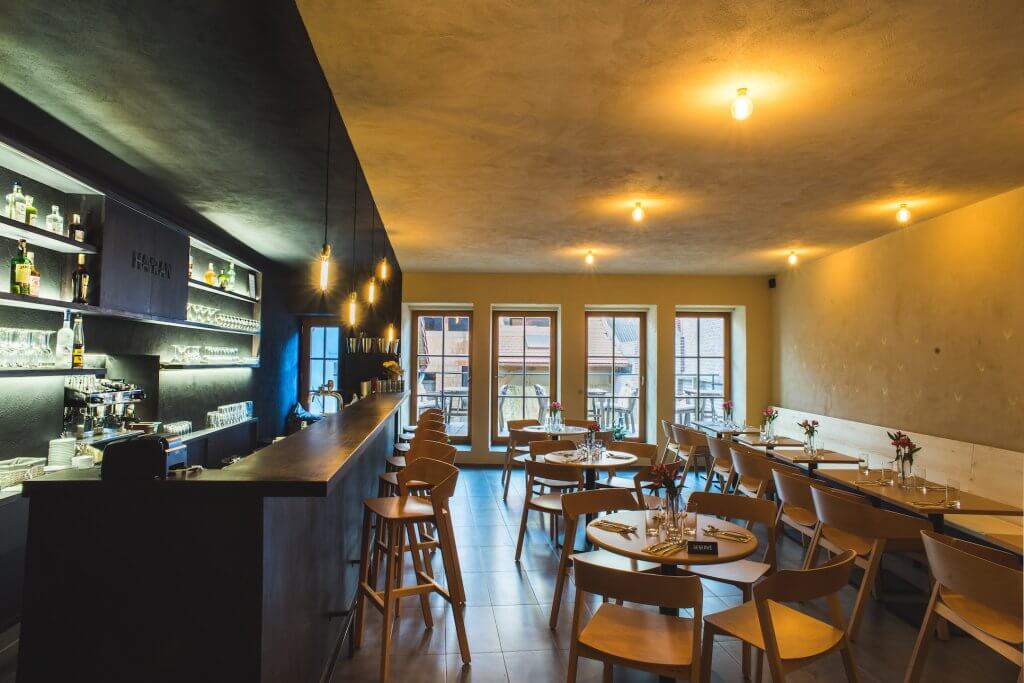 Enjoy modern cuisine
A first-class restaurant with eight years of history, its interior and the kitchen itself are a sign of modernity and cleanliness. Over a famous steak or sushi you can refresh yourself with Pilsner Urquell on tap or homemade lemonades.
The roomy outdoor terrace with a view of the Piarist Cathedral enhances the gastronomic experience, which is complemented by barbecues on the Vulcanus during the summer.
Thanks to the lunch menu, you will save time for exploring the beauty of Litomyšl, and in the evening you can enjoy a good dinner and a mixed drink.


Smetanovo náměstí 126,
570 01 Litomyšl
Reception
+420 777 590 552
recepce@havranlitomysl.cz

Restaurant
+420 773 069 760
restaurace@havranlitomysl.cz
Restaurant opening hours:
Mo- Te: closed
Wed- Th: 11-21
Fr- Sa: 11-22
Su: closed